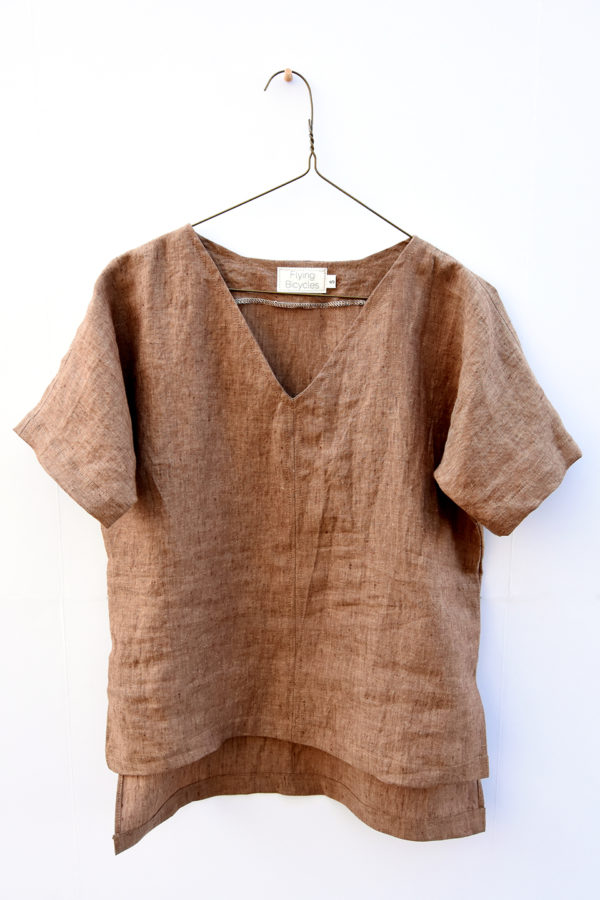 In stock
V Neck T : Tobacco
$75.00
The V Neck T is a great way to wear something almost as comfortable as your favorite T shirt while looking more polished. The design is simple making it easy to wear in a variety of ways. The fabric and attention to certain details like a high-low hem give it an extra touch.
Fabric: linen
Care: wash cold on delicate or hand wash setting. laying flat to dry is best.
Sizing
XS: bust 39″ waist 38.5″ length 22.75/25.5″
S: bust 39.5″ waist 39″ length 23/26″
M: bust 41″ waist 40.5″ length 23/26.25″
L: bust 42.5″ waist 42″ length 23.5/26.5″
XL: bust 46" waist 45" length 25/27.5"
2XL: bust 49" waist 48.5" length 25.75/28.75"
3XL: bust 52.5" waist 52.5" length 26.75/30"
Measurements are general and may have slight variances as is expected with handmade items
Model is wearing a small
Please allow 2-3wks for handcrafted production
This item has limited stock. 1 available in size(s) listed.
Only logged in customers who have purchased this product may leave a review.